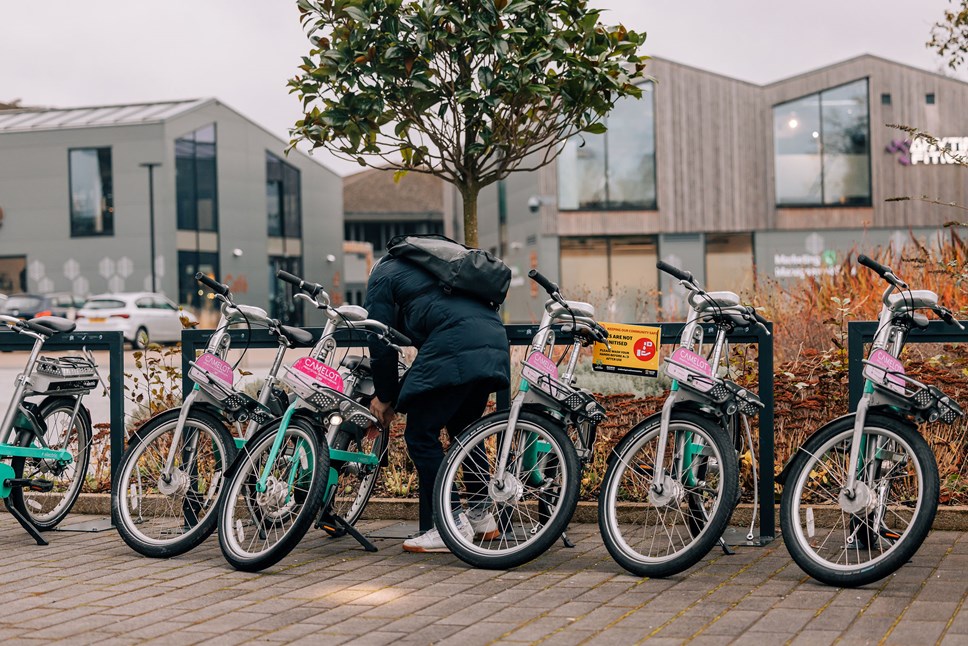 Beryl encourages people to join in with World Car Free Day
The UK's leading micromobility provider, Beryl, is urging people to get involved in a far-reaching initiative designed to encourage more sustainable transport habits.
As part of World Car Free Day next Thursday (22 September), Beryl is offering all users 30 free minutes using the code CARFREE22.
The initiative ties in with Beryl's aim of removing the barriers that prevent people from travelling more sustainably.
Beryl CEO and co-founder Phil Ellis said: "World Car-Free Day is a great opportunity to re-imagine our streets and focus them around people and a healthier environment.
"Our bikes, e-bikes and e-scooters are not just a fun, sustainable and cost-effective way to get around, they're also a proven way to boost your physical and mental health too.
"Also, by switching all or even some of your car journeys to two-wheels, you're also helping to reduce congestion and the amount of harmful carbon emissions in your area.
"With 30 free minutes on us, why not give us a try. It could change your life."
World Car-Free Day is championed in the UK by transport charity Living Streets, which suggests ways you can help support this year's campaign, and transform your street into a place for seating, cycle parking or cycle lanes, gardens, play areas or art areas.
You can hire a Beryl bike, e-bike or e-scooter through the Beryl app, available for free download on the App Store for iOS, and the Google Play Store for Android users.
Notes to editors
Beryl is the UK's leading micromobility company, championing sustainable travel options to help reduce road congestion and improve air quality and public health.
We contribute to British industry by utilising UK-based assembly as well as developing and using UK-made technology.
We have delivered affordable bike, e-bike, cargo bike and scooter schemes in locations around the country; including Norwich, Watford, Hereford, Bournemouth, the Isle of Wight, Hackney, Greater Manchester and, most recently, Cornwall.
A B-Corp certified operator, we deliver schemes in partnership with cities and communities, placing people, social responsibility and environmental sustainability at the same level as financial sustainability.
We also provide technology for micromobility schemes in London and Birmingham and manufacture innovative technological solutions, such as the Laserlight.