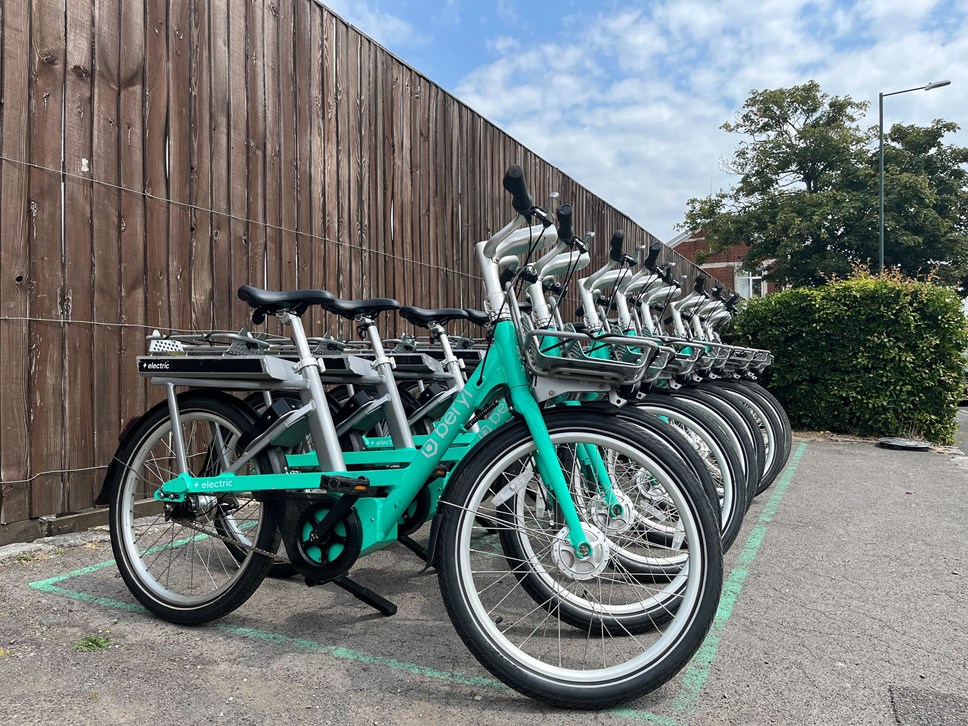 Beryl bikes return to Kinson
The UK's leading micromobility operator, Beryl, is reintroducing the region's bike and e-scooter share scheme to Kinson.
The vehicles will be brought back to the area on 20 February 2023 following regular discussions between Beryl and BCP Council. The move follows the reintroduction of the scheme to the Bearwood area earlier this year.
The decision was made after it was found that the scheme's commercial situation had changed sufficiently, particularly following the recent expansion into Ferndown and Wimborne.
Existing bays will be reopened at:
Pinewood Avenue
East Howe Lane
Pelham Sports Centre
Kinson Library
Anchor Road
Beryl CEO and co-founder Phil Ellis, said: "We are constantly reviewing our schemes and processes to ensure they are being delivered as effectively as possible.
"I am delighted that we are now able to reintroduce our scheme to the Kinson area and I hope this will continue to inspire even more people to take up sustainable travel options.
"By widening the reach of our scheme, we can continue to help reduce traffic congestion and carbon emissions while improving public health and the region's air quality."
Councillor Mike Greene, BCP Council's Cabinet Member for Sustainability and Transport said: "It is great news that our micromobility hire partner Beryl is re-introducing their service to Kinson, particularly now that the hire scheme area has been expanded to include neighbouring Wimborne and Ferndown.
"I have had representation from the local ward councillors asking for this service to be resumed, so it was great to hear that our requests have brought a good result."
Vehicles were previously withdrawn from the KInson area in early 2021 after a review found that they were no longer a commercially viable part of the scheme at that time.
You can hire a Beryl e-bike through the Beryl app, available for free download on the App Store for iOS, and the Google Play Store for Android users.
For more information on Beryl's innovative bike share scheme, please visit beryl.cc/bikeshare
Notes to editors
Beryl is the UK's leading micromobility company, championing sustainable travel options to help reduce road congestion and improve air quality and public health.
We contribute to British industry by utilising UK-based assembly as well as developing and using UK-made technology.
We have delivered affordable bike, e-bike, cargo bike and scooter schemes in locations around the country; including Norwich, Watford, Hereford, Bournemouth, the Isle of Wight, Hackney, Greater Manchester and, most recently, Cornwall.
A B-Corp certified operator, we deliver schemes in partnership with cities and communities, placing people, social responsibility and environmental sustainability at the same level as financial sustainability.
We also provide technology for micromobility schemes in London and Birmingham and manufacture innovative technological solutions, such as the Laserlight.