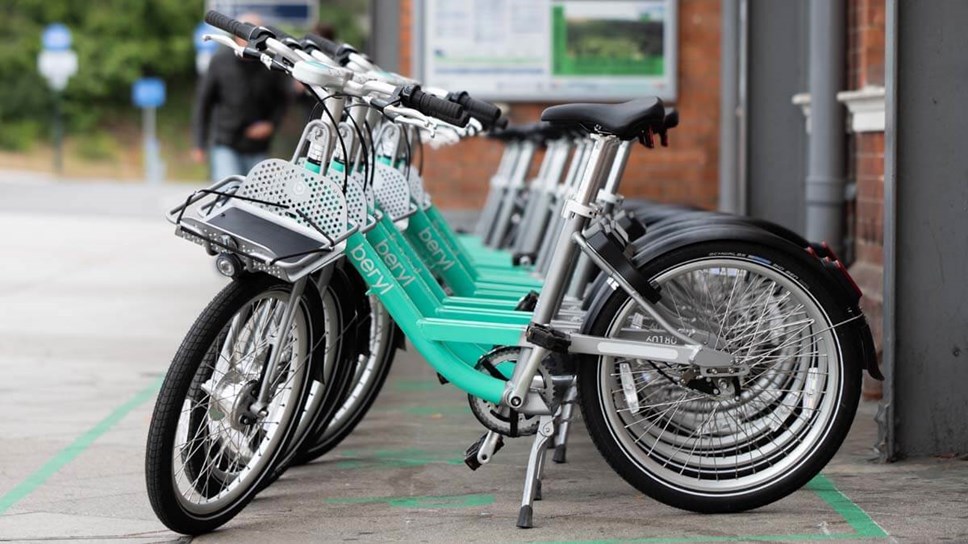 About Us
Beryl is the UK's leading micromobility company and our aim is to inspire more people to take up sustainable travel options, ultimately reducing road congestion and improving air quality and public health.
We are currently the only B-Corp certified operator, meaning we place people, social responsibility and environmental sustainability at the same level as financial sustainability.
Based in London, we have delivered affordable bike, cargo bike and scooter schemes in locations around the country; including Norwich, Watford, Hereford, Bournemouth, the Isle of Wight, Hackney and, most recently, Greater Manchester.
Our schemes are delivered both in partnership with cities and in consultation with communities and key stakeholders. Doing so ensures we can meticulously deliver the most beneficial and best possible service for users.
Schemes are currently run in one of two ways. Firstly, we operate our systems, where we own the relationship with the city and the riders. Secondly, we sell our platform to leading transport operators and cities.
In September 2020, Beryl became the world's first provider of a city-wide multimodal smart fleet including pedal bikes, e-bikes and e-scooters serving various journey types and needs.
Founded on safety and sustainability principles, we also design products to tackle the bumps in the way of safe and happy cycling. We talk to our community and experts in order to solve real problems with simple, intelligent products.
We currently provide technology for the Transport for London (TfL) Santander Cycles as well as the Transport for West Midlands (TfWM) cycles in Birmingham, Coventry, Sandwell, Stourbridge, Solihull, Sutton Coldfield, Walsall and Wolverhampton.
Our first product, the Laserlight, was created to tackle city cyclists' biggest problem: being caught in the blind spot. The core laser technology is integrated into all Beryl schemes as well as the bikes of London, Montreal, Edinburgh and Glasgow.